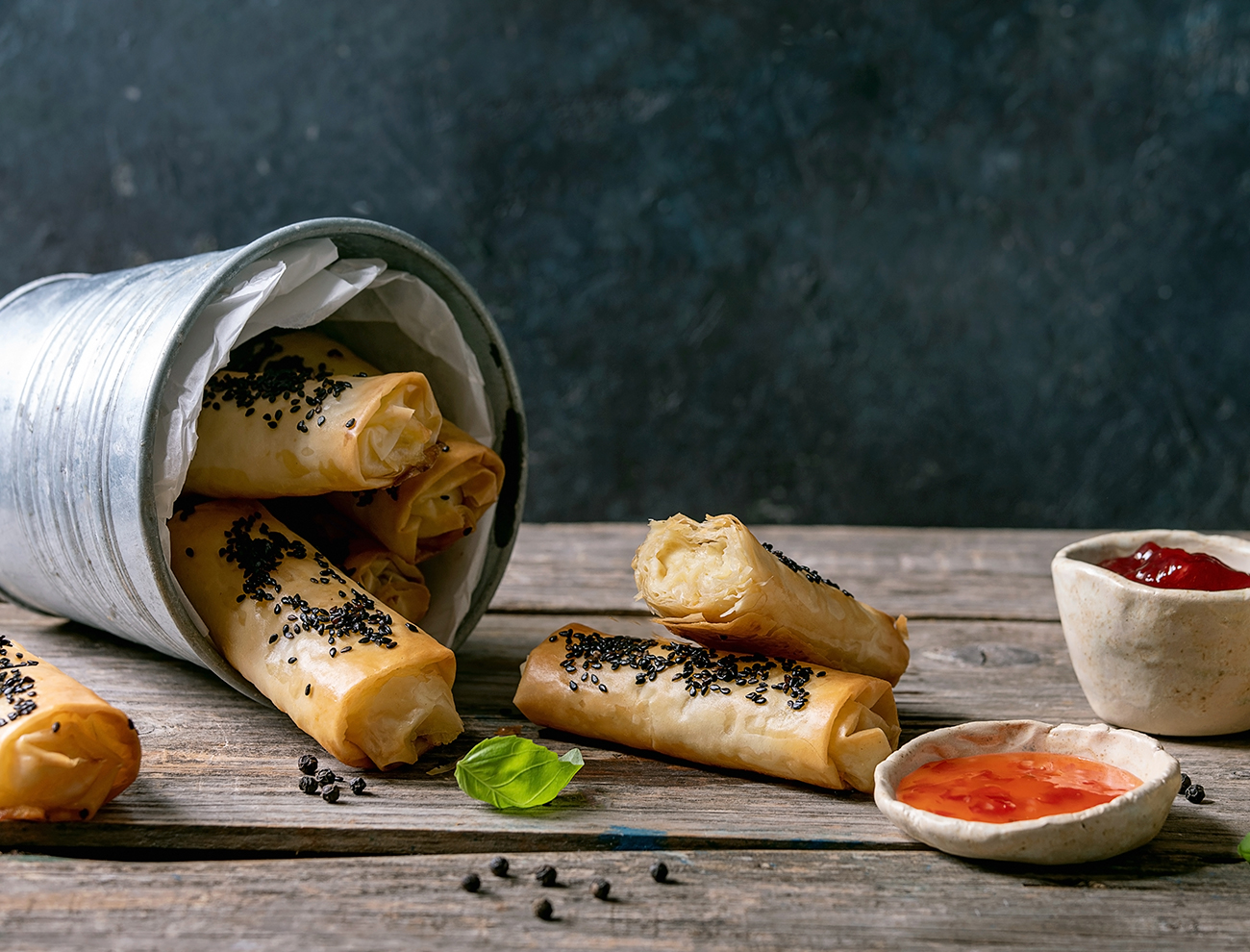 Cheese rolls with Smoked cheese & Kasseri PDO
Cheese rolls with Kapnisto – Smoked KOLIOS cheese and tomato jam!
Ingredients:
8 sheets of filo pastry
100g grated Smoked cheese KOLIOS
50g grated Kasseri PDO KOLIOS
1 egg
Olive oil
Sesame seeds
Tomato jam or other you prefer (for dipping)
Instructions:
Mix the smoked cheese KOLIOS, the Kasseri PDO KOLIOS and the egg together in a bowl.
Cut each sheet of filo pastry into 3 stripes. Slightly coat with olive oil, spoon 2 tablespoons of the filling at the edge of each stripe then start rolling up from the bottom.
Finally, coat the rolls with a little olive oil and sprinkle some sesame seeds on top.
Bake in the oven at 180° C degrees for approximately 10 minutes.
Serve with tomato jam or other you prefer as a dip.